Of all the teams the Warriors aim to avoid repeating like this year the LA Clippers must be on the top. Every fan must know the story by now. After a 1st playoff appearance in years beating the fancied Nuggets and then taking the most exciting team in the League to 7 games (the Phoenix Suns) the Clippers fell off the side of the earth and were dismal last season. The chances for this season hasn't helped by a ruptured Achillie meaning he'll be out for most of this season. If there was a team to avoid being like for next season the clippers would be at the top. But anyway enough about our opponents and lets focus on the one and only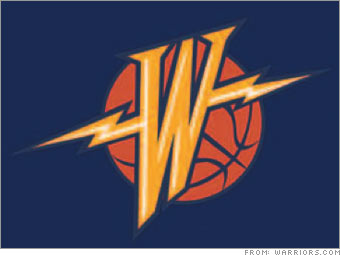 After getting outrebounded and frankly outplayed by a much superior Utah Jazz team the Warriors pretty much have to bounce back on the road tonight against an LA Clippers side . The main lineup change I see happenning is Al Harrington coming in for Mikael Pietrus. Pietrus surprised many fans on opening night getting 17 points despite getting into foul trouble once again but Nellie is the type of coach who likes to change his lineup so frequently. Hopefully going by the Jazz game Keleenna will get some playing time because of his offensive repotoire and the fact remains he's a better defender then J-Rich ever was. I also hope Biedrins displays the type of form which will allow him to get a Chris Kaman like contract 52 million for 5 years was his most recent. Kaman unlike Biedrins has a much better offensive set of skills in his game
Another thing the Warriors could frankly work on this season is much more of an inside game. The amount of three point Shooting against the Jazz was painful to watch and if the Dubs are actually serious about becoming part of the Western elite tonights the night where a person like Biedrins or Wright gets involved. I mean without Elton Brand not many Clipper post players could do much about our inside scoring maybe Correy Maguette. Add to the fact i forgot to mentions Shaun Livingston is out and this shoul be our 1st victory of the season
Perdictions
:
Warriors win by more then 10
Davis gets a Steve Nash like double double 20 and 10
Barnes has a big night
Check out this Cassell video. If there was a Guard more deserving to be traded away from the Donald Sterling regime it's Cassell. If there ever was a media guy worse then Stephen. A Smith it's this guy.